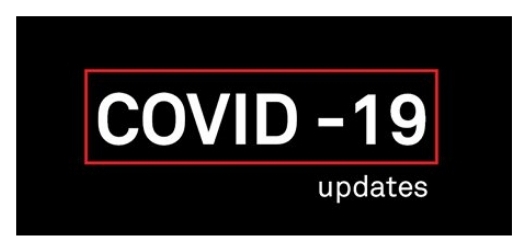 ACADEMY FAMILIES - as we prepare for our Return to the Ice for our summer progamming, it is extremely important that we have your current email and cell phone number on file in your HSC Uplifter account. We ask that you take a few minutes to ensure that your account details are up to date and that your "receive email option" is activated.
You also should make sure your email server has marked halifaxskatingclub@gmail.com as a safe sender to ensure you are receiving all weekly communication
Skate Canada COVID-19
COVID-19
Please see the updated COVID Response Plan for Skate Canada Nova Scotia. (as of July 3rd)

The rational for the updates are:
That 15 with social distancing seemed to be working well this week and 20 will allow for those who wish to increase their numbers of skaters and/or coaches to do so.
Please remember that the size of your arena or activity and you may wish to leave the number lower and that is fine.
As the Province has increased our bubble to Atlantic Canada from Nova Scotia, we are also following those guidelines
Changes are as follows in red:
Maximum

15

20 persons per session with social distancing.
No skaters, coaches, volunteers, or parents will participate in club activities/skating sessions if they or a member(s) or their household has travelled outside of

Nova Scotia

Atlantic Canada in the last 14 days.
NS Health Authority COVID-19 Resource Page
Facility Protocols
please note these documents are
all subject to change at any time
CENTENNIAL
Protocols
Centennial Guidelines for reopening.pdf

Centennial Update
As of Wednesday June 24th, 2020 Centennial Arena will allow 15 people on the ice with social distancing as opposed to the 10 right now. There is still, NO CONTACT, NO DRESSING ROOMS OR SHOWERS AND NO SPECTATORS. All other restrictions remain in place until further notice. We would like to thank you for your continued support during these ever changing times.

CIVIC / FORUM
Protocols

CIVIC UPDATE As of Monday July 6th at 6:00am will we be implementing a few changes in our rink. Please read the below very carefully as it pertains to your usage of the building and your responsibility as the person who is named on the ice agreement. –
We will be increasing our maximum number to 20 per rental. But social distancing protocols are still in place. This means that you can maintain 2 groups of ten that need to social distance from each other and must be maintained throughout the rental both on and off the ice (including dressing rooms) – NO games to be played with this 20 person model. If you are playing a game the 10+2 model still stands
Individual users no longer need to check in with arena staff and provide phone numbers and answer health test screen questions. THIS IS NOW THE RESPONSIBILITY OF YOU THE ORGANIZER. You must be aware of and pre-approve any and all persons admitted with your group and be able to provide contact tracing information if requested.
CIVIC Updates: as of June 29th PARTICIPANT NUMBER DETAILS
Groups of 10 and under will not be required to social distance
Groups between 10 and 15 will be required to social distance
Groups running skill development programs may have up to 15 people per session (including coaches). Coaches can choose to maintain social distance for the entire group or split into 2 or more smaller groups that are not required to social distance but then need to be maintained for the duration of the rental.
FACILITY ACCESS DETAILS
All members of the group must still check in with admin staff and provide their name and phone number as well as answer health test screening questions each time they enter.
There will be limited access to dressing rooms starting June 29th. Each group will be directed to 2 dressing rooms when checking in
SEE NOTE BELOW

Dressing rooms are available 20 minutes before rental start and 20 minutes from buzzer. Leaving promptly is important to allow for cleaning between rentals
Showers are not available
Follow directional signage and staff instruction
Stands are still closed to spectators. Spectators are not encouraged and would be counted as part of the max person total per rental.
SKATE CANADA NS HAS NOT APPROVED USE OF DRESSING ROOMS


SACKVILLE SPORTS STADIUM
Protocols
Sackvillle Sports Stadium COVID Rules.docx
Quick Notes for Skaters and Families
BEFORE THE SESSIONS:

1. Signed HSC Assumption of Risk must be sent to Halifaxskatingclub@gmail.com

2. Review HSC Return to Ice Protocols

3. Review Facility Protocols


4. Attend Mandatory HSC Parent Skater Online Zoom session


5. Only register for sessions with your coaches approval.


6. Make sure you are adhering the Health Screening Questionnaire
AT THE RINK:

1. Arrive dressed and ready to go


2. Follow facility guidelines at all times

4. Bring your own tissues, water, hand sanitizer, mask and skating gloves. No sharing. Make sure skater has all of their belongings when they leave the facility as re-entering will not be allowed and there will be no lost and found.
-
IF THE SKATER OR ANY FAMILY MEMBER IS GETTING TESTED FOR COVID-19


please inform/ email halifaxskatingclub@gmail.com

-
IF THE SKATER OR ANY FAMILY MEMBER TESTS POSITIVE FOR COVID-19


please inform/email halifaxskatingclub@gmail.com
Please check back regularly for updates - LAST UPDATED July 12, 2020