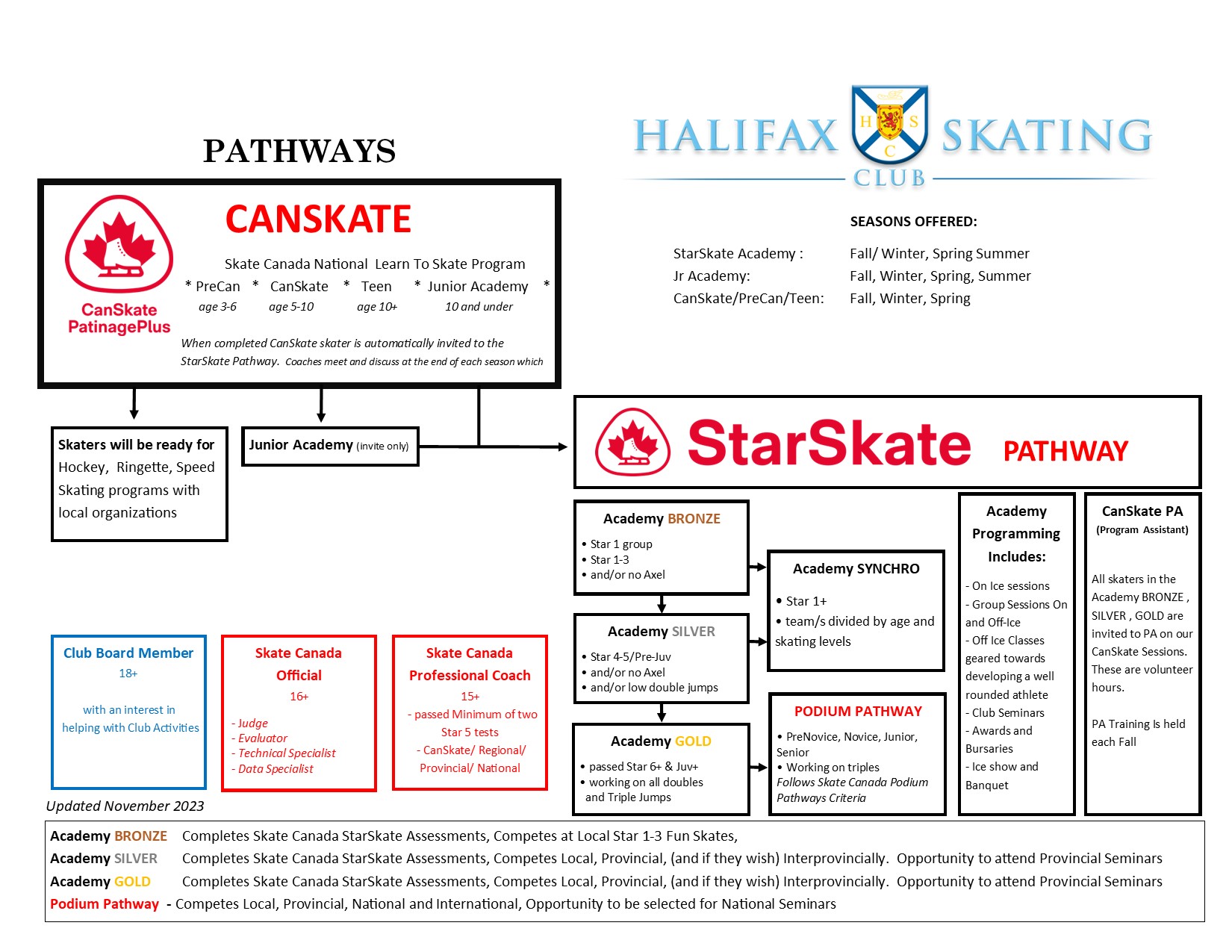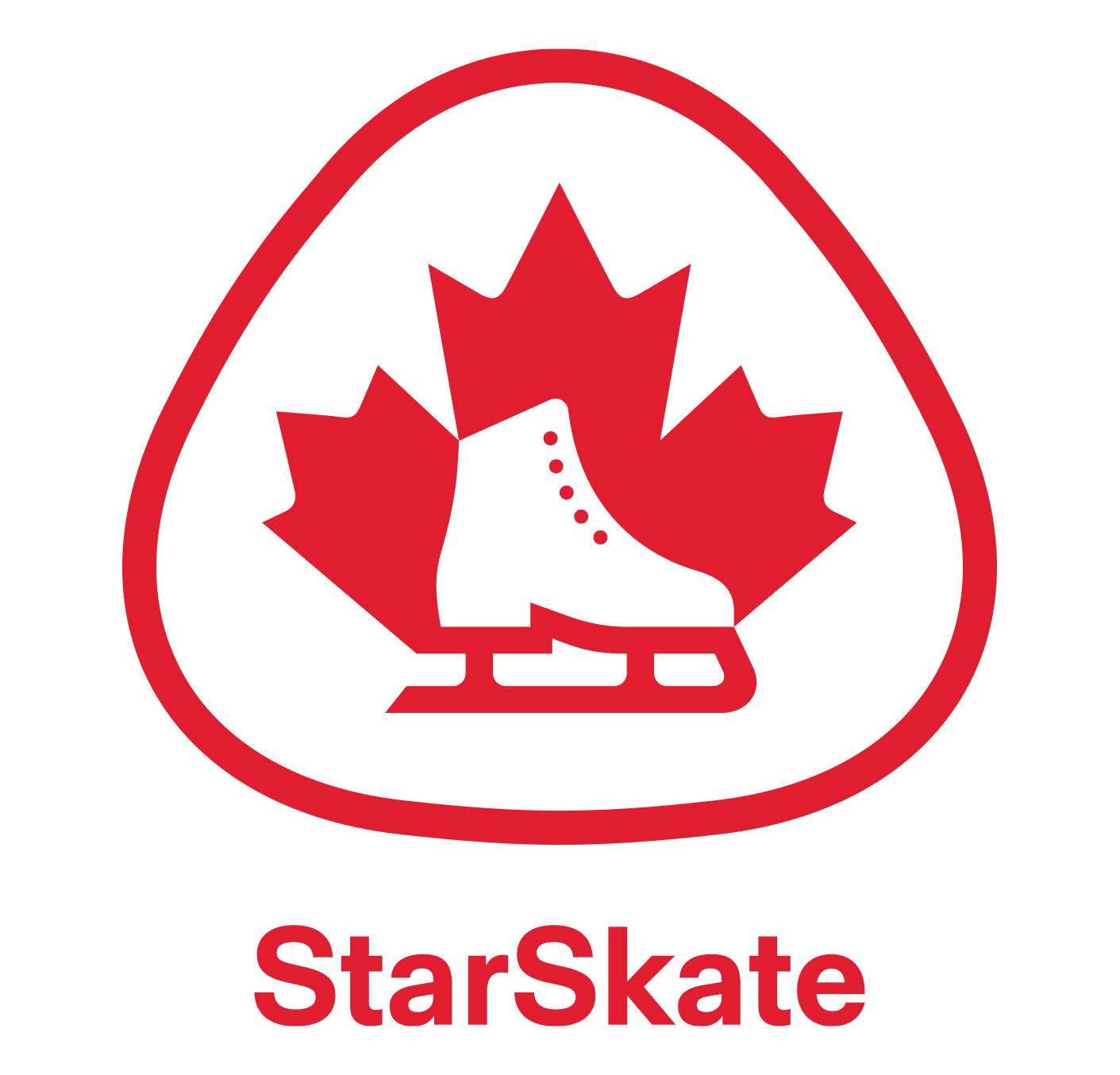 FALL / WINTER 2023-2024
StarSkate ACADEMY Registration
FALL/ WINTER (September to end of March)
Registration Wednesday Aug 23 10am

HSC and BSC Skaters have first Priority on all sessions until Sept 1st

Final StarSkate Brochure will be available the week of Aug 14th

- Fees per program will be added to our registration tab when available.


Register early as some sessions may fill.


Fall Winter 2023-2024 HSC BSC Ice schedule
2023-2024 HSC FALL WINTER Seasonal Plan as of Aug 1, 2023
StarSkate Academy - Skaters Contract and Parents Code of Conduct August 2023
Please note:
- Skate Canada Membership fee ($58.65) for Home club members is due at the time of registration.
Skaters with a home club other then HSC should register with their home club before registering at HSC
To avoid an automatic charge being added to your HSC Invoice.
Please ensure your Skate Canada number is correct on the HSC uplifter site.
If you are incorrectly charged please send an email to Halifaxskatingclub@gmail.com
for a refund of the Skate Canada Fee.

- Please use any unused ice credits at the time of your registration
- Fees per program will be added to our registration tab when available.
As always confirm with your base coach before registering for any Academy Programing.
STARSkate Program
STAR = Skills, Tests, Achievement, Recognition
STARSkate offers opportunities for skaters of all ages to develop fundamental figure skating skills in the areas of:
ice dance
skating skills
free skate
artistic skating
Synchronized skating (Team)
This program teaches figure skating skills in a group and/or private lesson format in a progressive and sequential manner and includes specifically designed awards and incentives. Skaters have the opportunity to take Skate Canada Tests through a nationally standardized testing system.
As always, we do try to accommodate as many skaters as possible on sessions. Please always add your skaters to the wait list if the session is full. Please speak/ confirm with your base coach before registering for sessions.
As registrations come in we may request changes to balance sessions.
You will be notified and asked if you can make the change before an official change will be made.
STARskate Academy Program criteria -
BRONZE SKATER QUALIFICATIONS
SILVER SKATER QUALIFICATIONS
GOLD SKATER QUALIFICATIONS
working on Star 1-3
Passed a minimum of 2 Star 3+ assessments
Passed a minimum of two Star 6+ assessments
and/or no Axel
Working on Star 4/6/Pre-Juvenile
Star 6+/Juvenile+
and/or working on Axel and low double jumps
Working on all doubles and triples
High Silver: Silver requirements and landing at least 1 double and/or working
on Star 7+ dance and/or skills
High Gold: Gold requirements and landing at least 3 double and/or passed a minimum 1 GOLD test


How to purchase Drop in session for Academy Programs
- must be purchased by NOON the day before the session.
- Go to registration page and select the session you wish to purchase.
- select date of drop in (individual) session from the drop down menu and select the skater.
-complete the check out process
Club sessions are NOT Ticket ice Purchases.
Ticket Ice is arranged with your private coaching team. Ticket Ice is tracked and then billed monthly. Please pay in a timely manner
Always Inform your base coach of your
intent to register for a program



If a skater is feeling unwell the MUST NOT ATTEND any session.
-----------------------------------------------------------------------