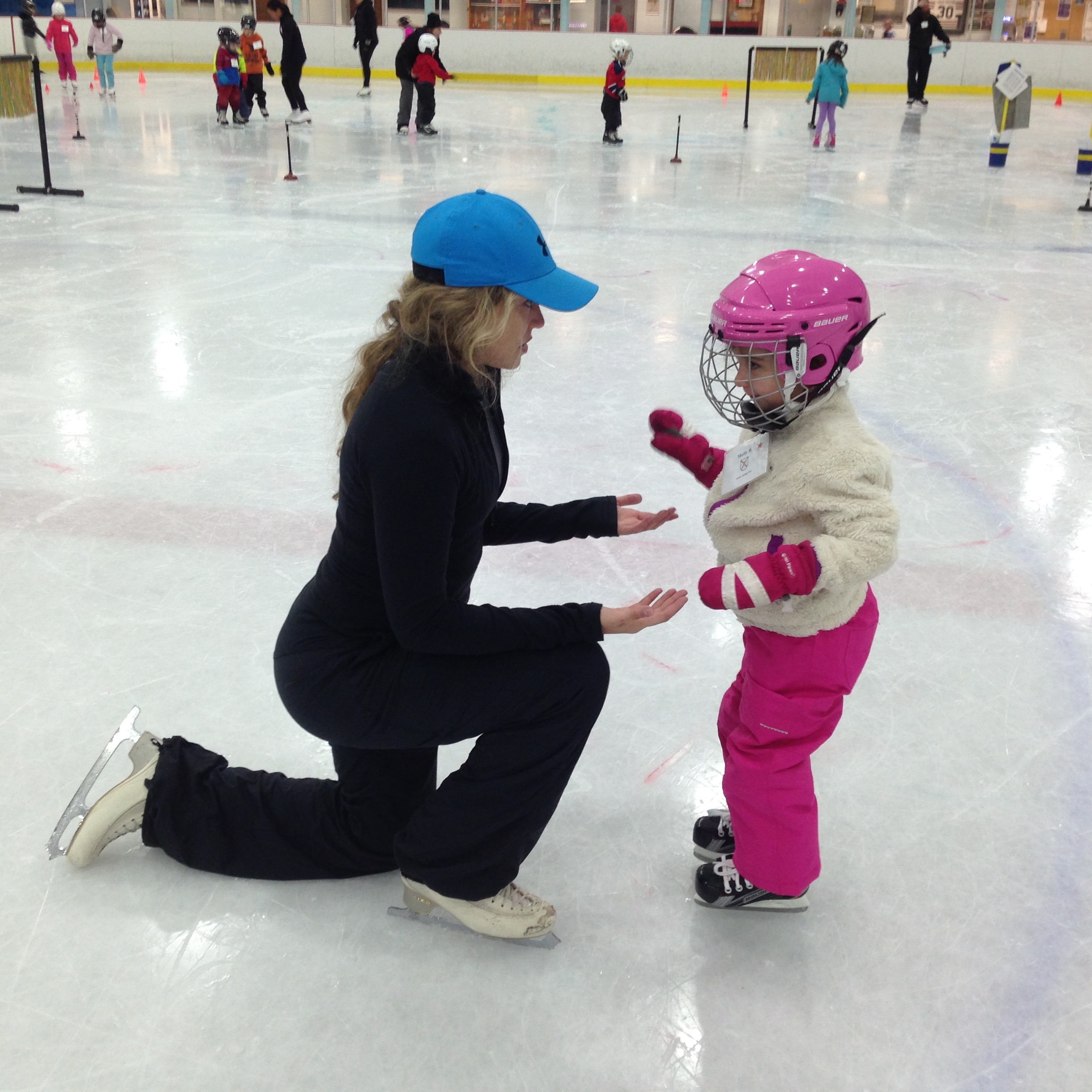 CanSkate Frequently Asked Questions
We are new to skating, where do we start?
All children new to the Halifax Skating Club should register for one of our CanSkate or PrecanSkate programs. Your child will develop and improve the basic skills in a fun and exciting environment under the watchful eye of experienced coaches and our elite skating program assistants. Skaters joining the Halifax Skating Club from another Skate Canada club should send your records to halifaxskatingclub@gmail.com. Your child will pick up exactly where they left off at their previous Skate Canada Club.
How old do you have to be to join CanSkate?
You must be at least 3 years old to join the PreCanSkate or CanSkate program.
How will my child be grouped?
All skaters new to the Halifax Skating Club are initially grouped by age. Groups are refined as skaters are assessed during the first few weeks of the program. Returning members are grouped by previous ribbons/stages achieved.
How many levels are there in the CanSkate program?
There are 7 stages in the CanSkate program: PreCanSkate, Stage 1, Stage 2, Stage 3, Stage 4, Stage 5, and Stage 6. Each Stage in comprised of 3 ribbons: Balance, Agility, and Control. For more details see CanSkate Overview.
Will the sessions fill up quickly?
Yes! Our CanSkate program is very popular and most classes offered will reach the maximum number of skaters before the starting date. We do start a waiting list when a session fills, but it is best to register early to guarantee a spot!
How long does it take to complete CanSkate?
Many factors can affect a child's rate of progress - amount of ice time, equipment, age, natural ability, and whether or not they are attentive during instruction time are key factors in how quickly your child learns the skills. Remember there is no set standard of time. Let your child progress at his or her own rate of development. If you are concerned about your chid's progression please speak to the CanSkate Administrator. Remember to do this off the ice or email them directly.
What can we expect at skating lessons?
Skating lessons are a fun and exciting challenge for young children. Our Skate Canada Certified Professional Coaches and Program Assistants are fun and enthusiastic individuals who are committed to providing quality skating programs for our members. Please remember that ice is slippery and hard, and not all children feel comfortable on the ice right away. Our coaches are well-trained in alleviating skater's fears. Please be patient and your child will soon be gliding across the ice with a smile on their face.